Adding HVUSBC Local Awards to CDE BLS Bowling Software
In order to make the process of tracking Bowler's awards as simple as possible, we have compiled these instructions to make it seamless.
IMPORTING LOCAL AWARDS
Start by downloading the HVUSBC_Local_ Awards.Awards file.
Go to Setup > Awards > Local & Center
Go to the Local Assoc. Awards tab and click on Utilities > Import Awards List. Navigate to the .Awards file you downloaded.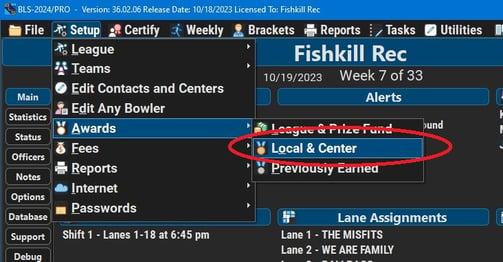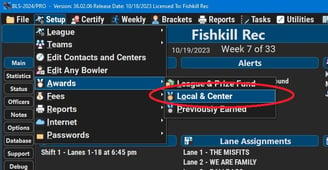 RUNNING WEEKLY AWARDS REPORTS
Go to Weekly > Awards > Awards Earned This Week ( [current season] )

You can run a Report for any week or the entire season.